Printing, Shipping and Transparency
We want to be the most transparent brand in Australia.
In order to achieve that, we will update the below shipping and printing times as often as possible. We keep track of these times with every order update as this is very important to us! (Updated: 7 September 2023)
Custom Design Mousepads:
If you supply a ready to print image, you will not have any delay here!
If you email a photo/image instead of uploading it to the preview, we will have to email you to confirm the crop based on the ratio of the mousepad ordered. This delay will be waiting for you to reply.
Printing of all Mousepads:
90% mousepads, at this stage of our small business, are printed as they are ordered. Limited stock is held locally, usually 90x40cm of specific designs.
Printing is done in our Chinese partner factory and shipped directly to you
Current average printing time: 4 days

 (including weekends)
Delivery of all retail Orders:
Deliveries are dispatched directly from our print factory in Shatian Zhen, Dongguan in the Guangdong Province of China
Deliveries are all trackable online and provided once shipped
Australia Post take care of all deliveries once landed in Australia.
Current average delivery time: 10.6 days (including weekends)
PLEASE NOTE: Australian Customs and AusPost have delays sometimes and it can be quite random at times. Some orders placed on the same day can take 10 days and some 25+. Please be patient if yours happens to unfortunately be the latter.
Our current Delivery High/Low: (in the last 3 months tracking, includes weekends)

Fastest is 6 Days

Slowest is 31 Days
Total Order Time:
Current average total order time: 15.1 days

 (including weekends)
 100% REFUND + NEW PRODUCT IF NOT DELIVERED IN 60 DAYS
We'll fully refund your order AND send you another mousepad if your delivery time exceeds 60 days (including weekends).
BULK ORDERS:
Shipping times for bulk orders vary depending on what is agreed on when quoted. Typically you'll find the below is true:
Air Freight: 3-9 Days
Sea Freight: 30-45 Days
Quokka Mousepads Current and Future Plans
How we plan to improve as we grow as a business
We employ 100% Australian employees for all design, admin and accounting. Subcontractor designers can be from various places though.
We plan to buy the machinery needed to print all of these locally. This is a long term plan as these machines cost $100,000's and take up a lot of space.
We appreciate all of you supporting our small Aussie business and we look forward to building a massive brand for all Australians to be proud of!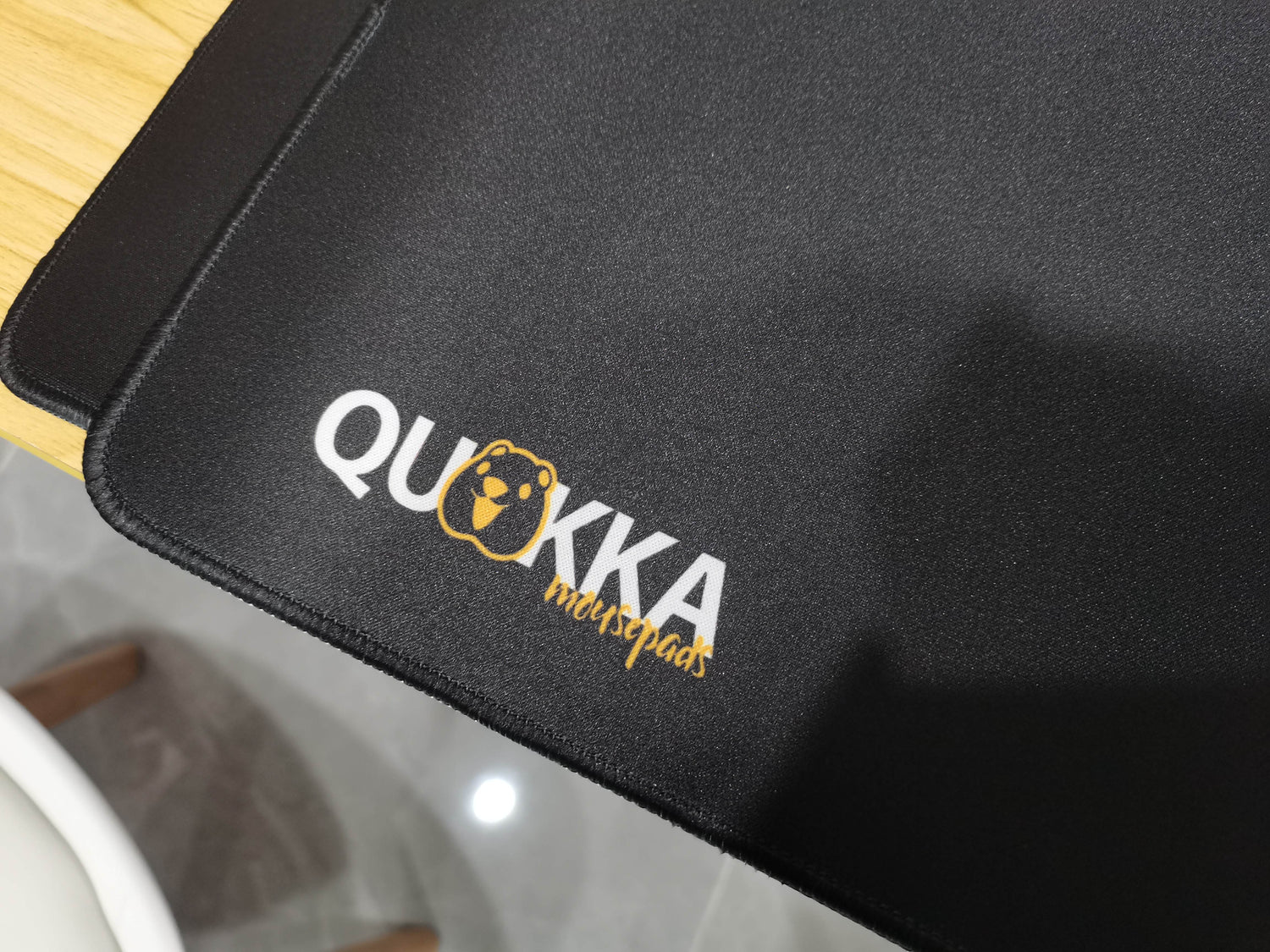 Wholesale deskmats and mousepads
We take pride in being the trusted choice for businesses of all sizes. Our commitment to fulfilling large orders is unmatched because we understand the vital importance it holds for our clients' success.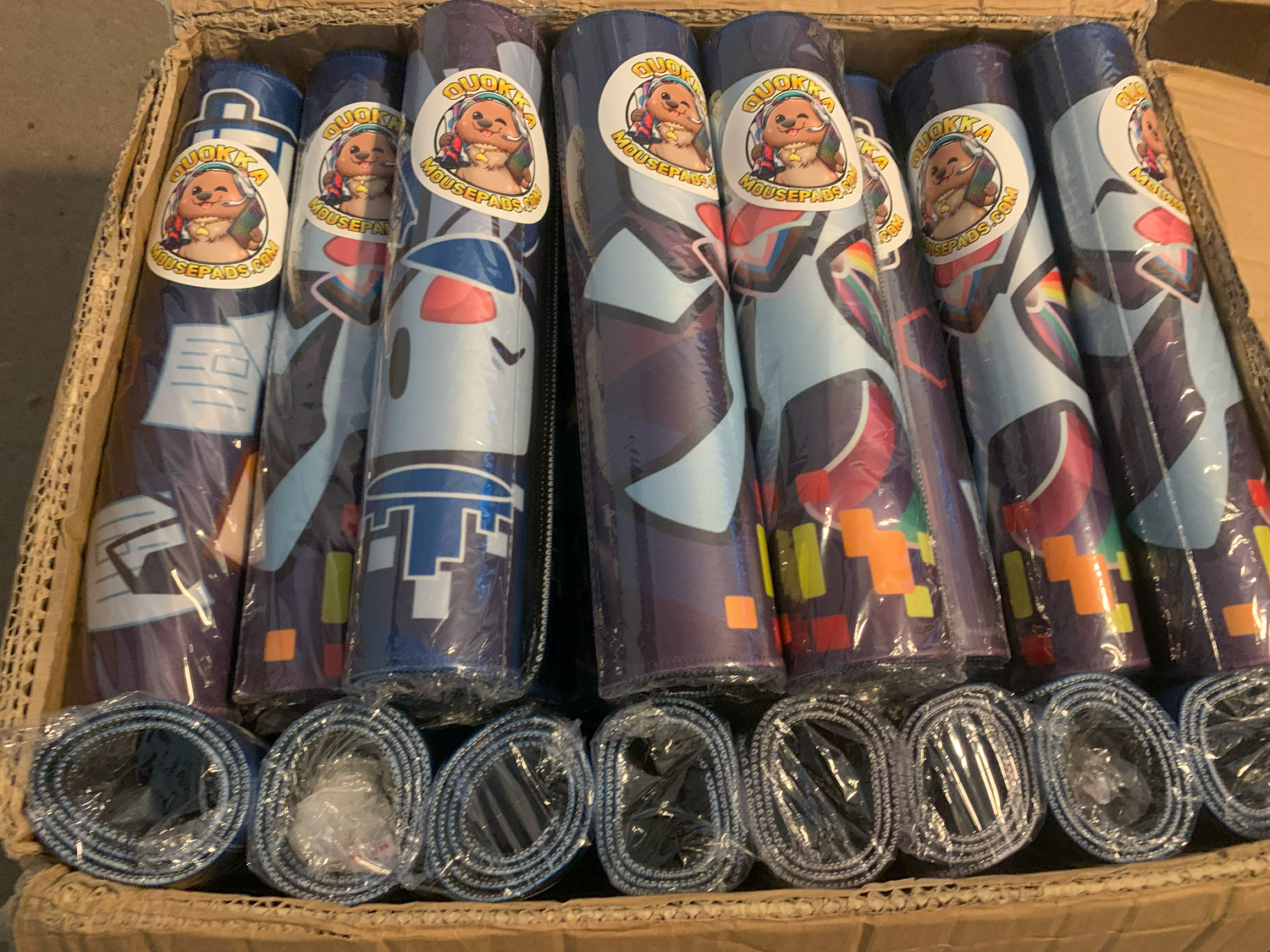 Next Level Customisation
We can also customise the stitching colours and overall shape/size of the mousepads.
Get in touch