Get your Nonbinary Flag Design Mousepad today and start playing games in style! 
In 2014, Kye Rowan created the Nonbinary Pride Flag to represent people whose gender identity does not fit within the traditional male/female binary. The colours of the nonbinary flag are yellow, white, purple, and black. The colours each symbolize a different subgroup of people who identify as nonbinary.
Yellow signifies something on its own or people who identify outside of the cisgender binary of male or female. A cisgender person would be a person whose gender identity matches their sex assigned at birth. White, a color that consists of all colors mixed, stands for multi-gendered people. Purple, like the lavender color in the genderqueer flag, represents people who identify as a blending of male and female genders. Finally, black (the absence of colour) signifies those who are agender, who feel they do not have a gender.
Some non-binary/genderqueer people use gender-neutral pronouns. Usage of singular 'they', 'their' and 'them' is the most common.
Need help choosing the right size, thickness or stitching? Check out out Size Guide here.
Regular price
Sale price
$18.00 USD
Unit price
per
Sale
Sold out
🚚 Free Shipping Australia Wide
⭐ 4.9 Average Reviews (50+)
Share
View full details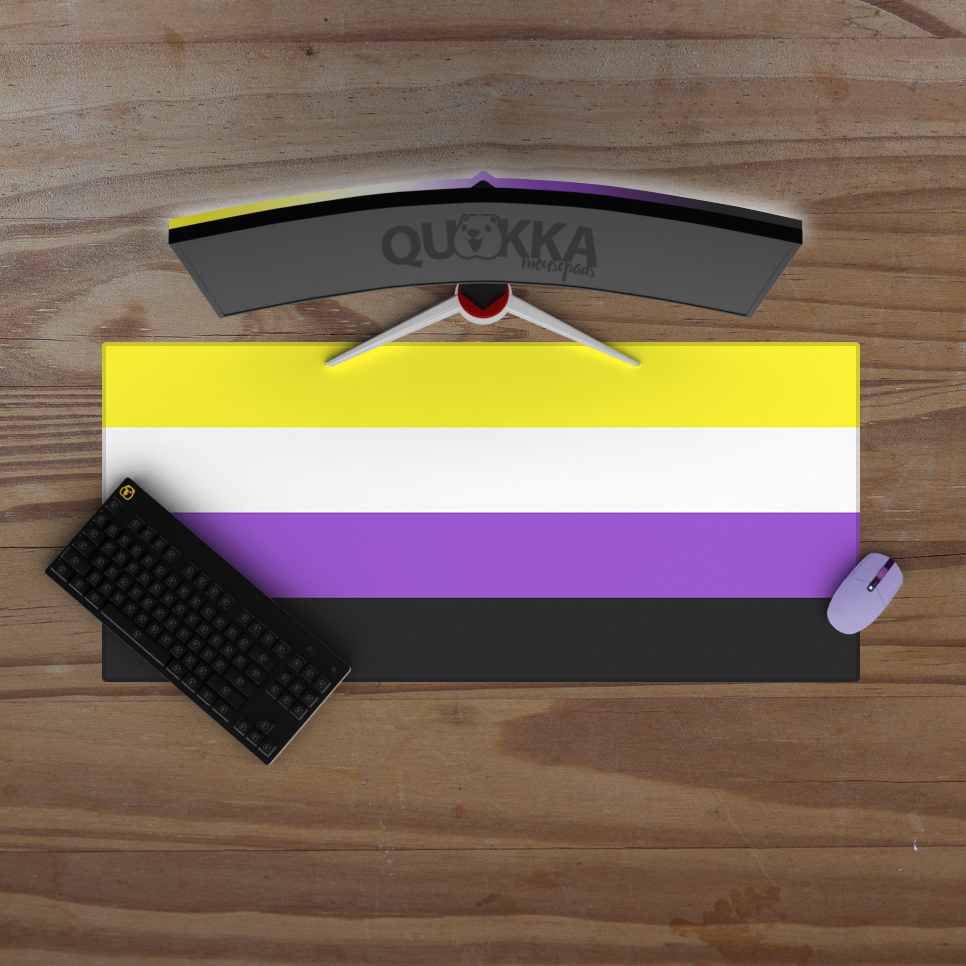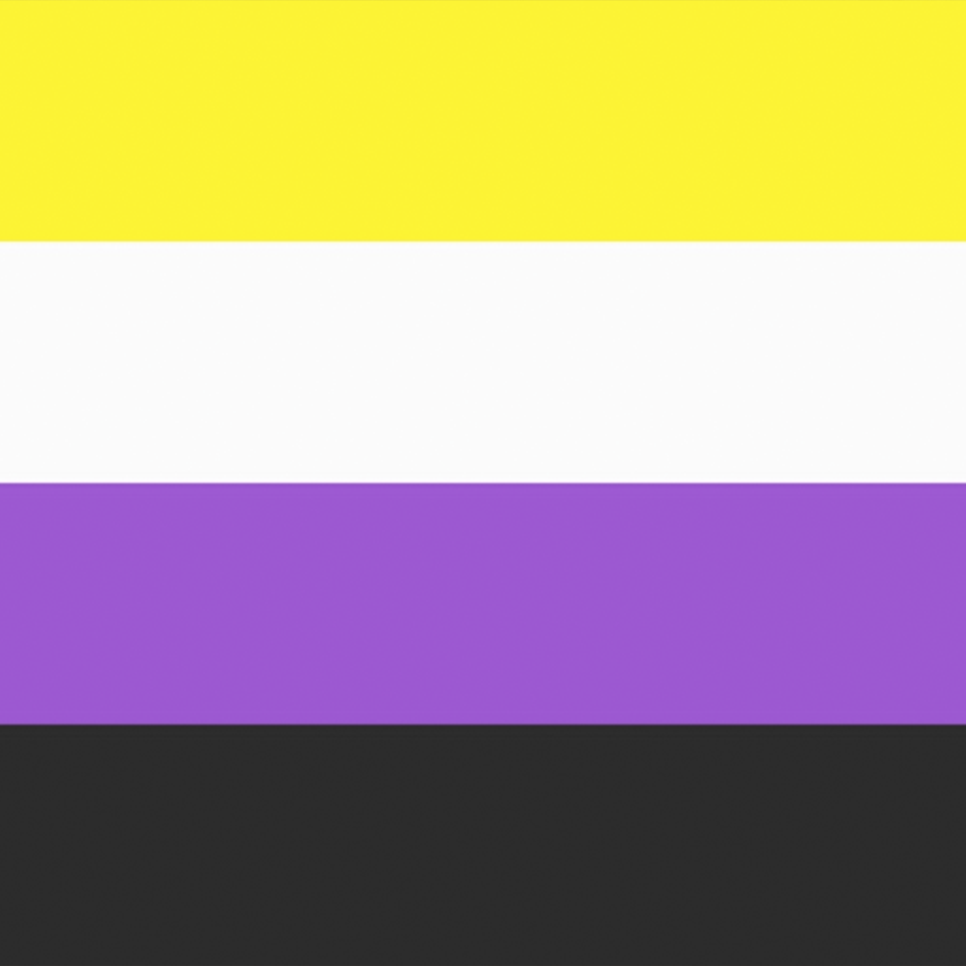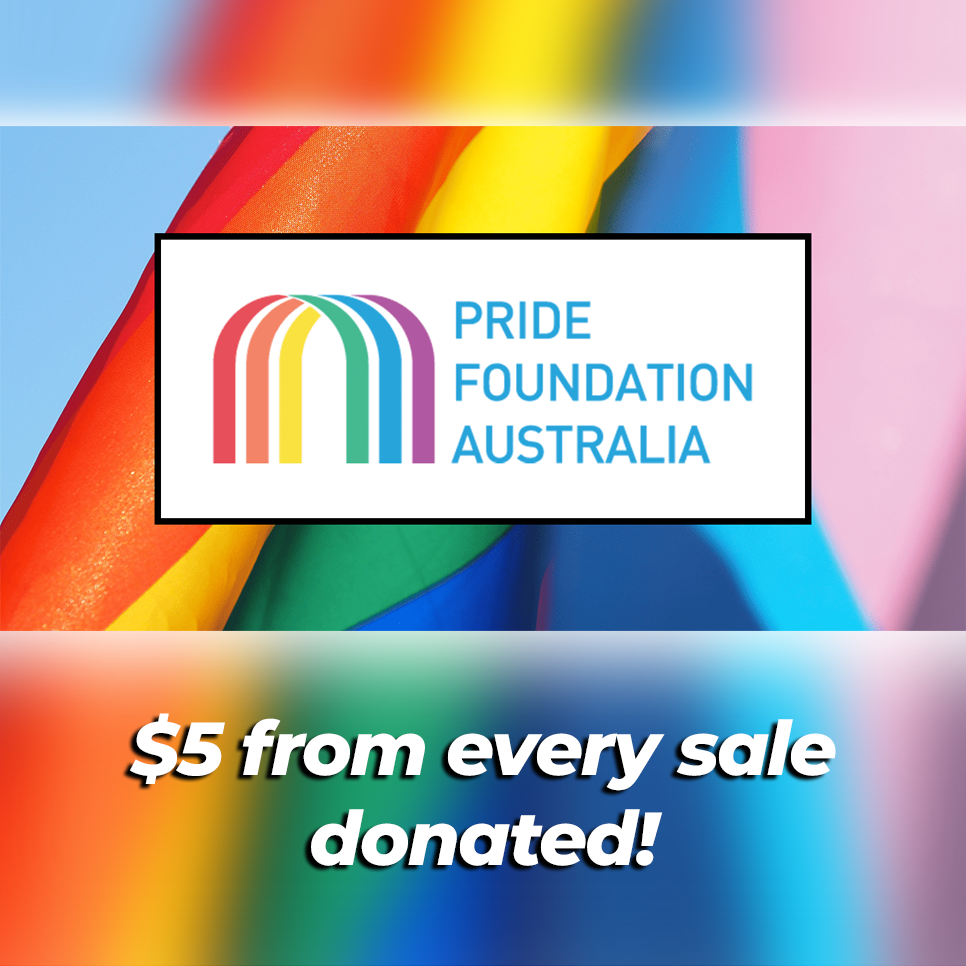 Tim (Perth, WA) ⭐5

Outstanding Customer Service

"The team at Quokka Mousepads are exceptional! The quality of their product is insane and my team couldn't be happier with the result! We look forward to working with Quokka Mousepads again in the future!"

Carly (Brisbane, QLD) ⭐5

The colours POP and are so alive!

"I am SO HAPPY with how my mat turned out. Truly and genuinely happy. The colours POP and are so alive! They were great and adjusted my picture for me to make sure it fit the 70x30 size I was going for. Highly recommended."

Zahin (Clayton, VIC) ⭐5

Exactly what I expected

"I got exactly what I expected. I wanted a mousepad with a certain image on it, and that is exactly what I got, at top quality"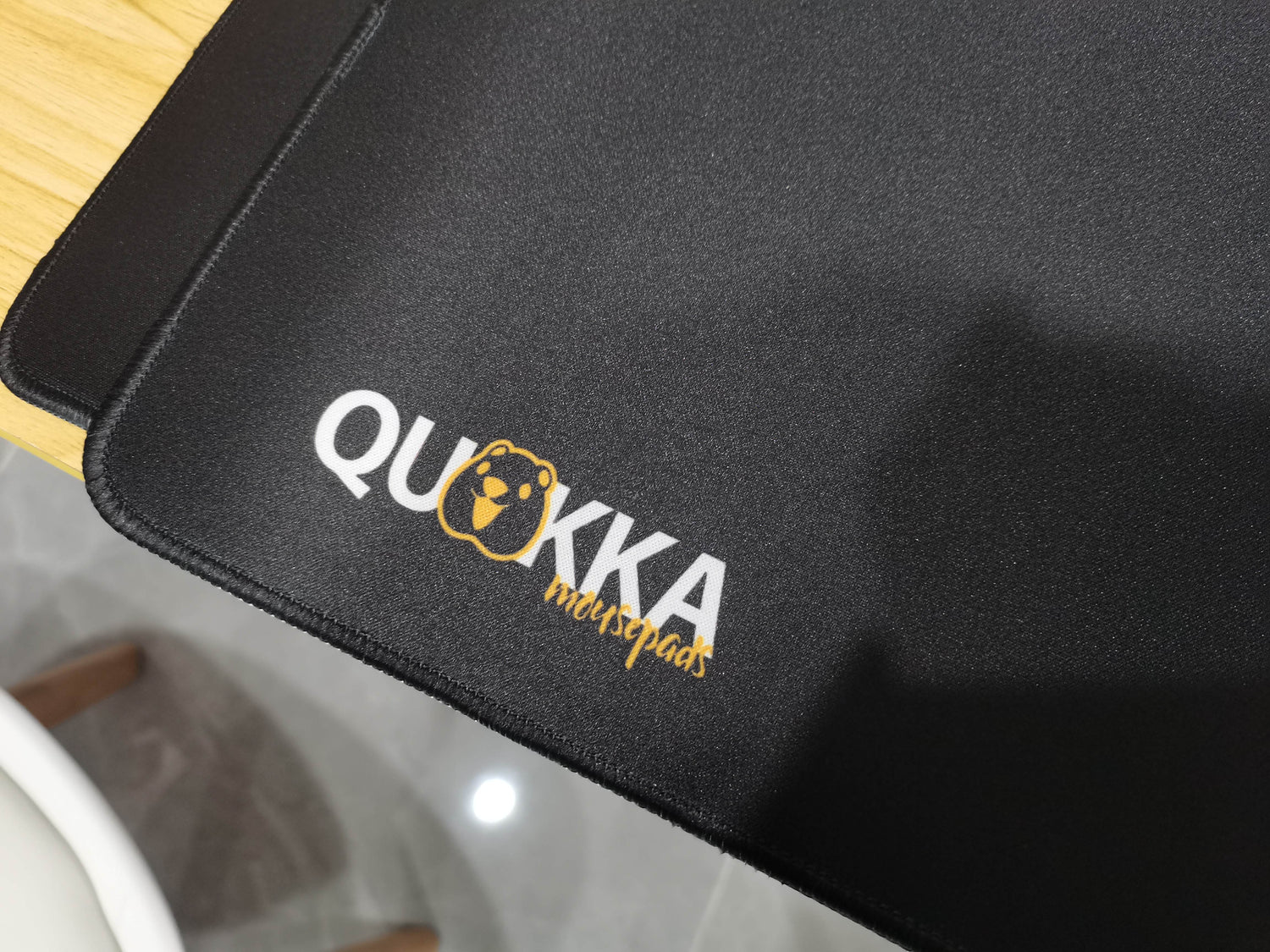 SUPERIOR GAMING SURFACE
Insanely grippy rubber base and overlocked stitching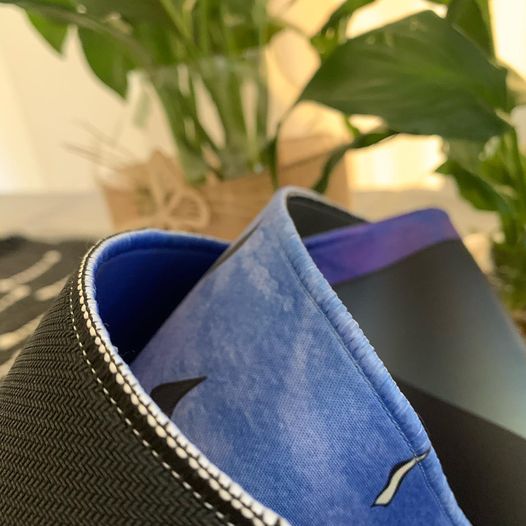 NO-FRAY EDGE STITCHING
Experience the ultimate in comfort and durability with our low-profile stitched edges that effortlessly glide over your skin without causing any discomfort. Our mousepads are meticulously crafted with overlock stitching using high-quality nylon threads, ensuring exceptional resistance to fraying. You'll appreciate the impeccable craftsmanship and consistent stitching that adds a touch of elegance to your workspace.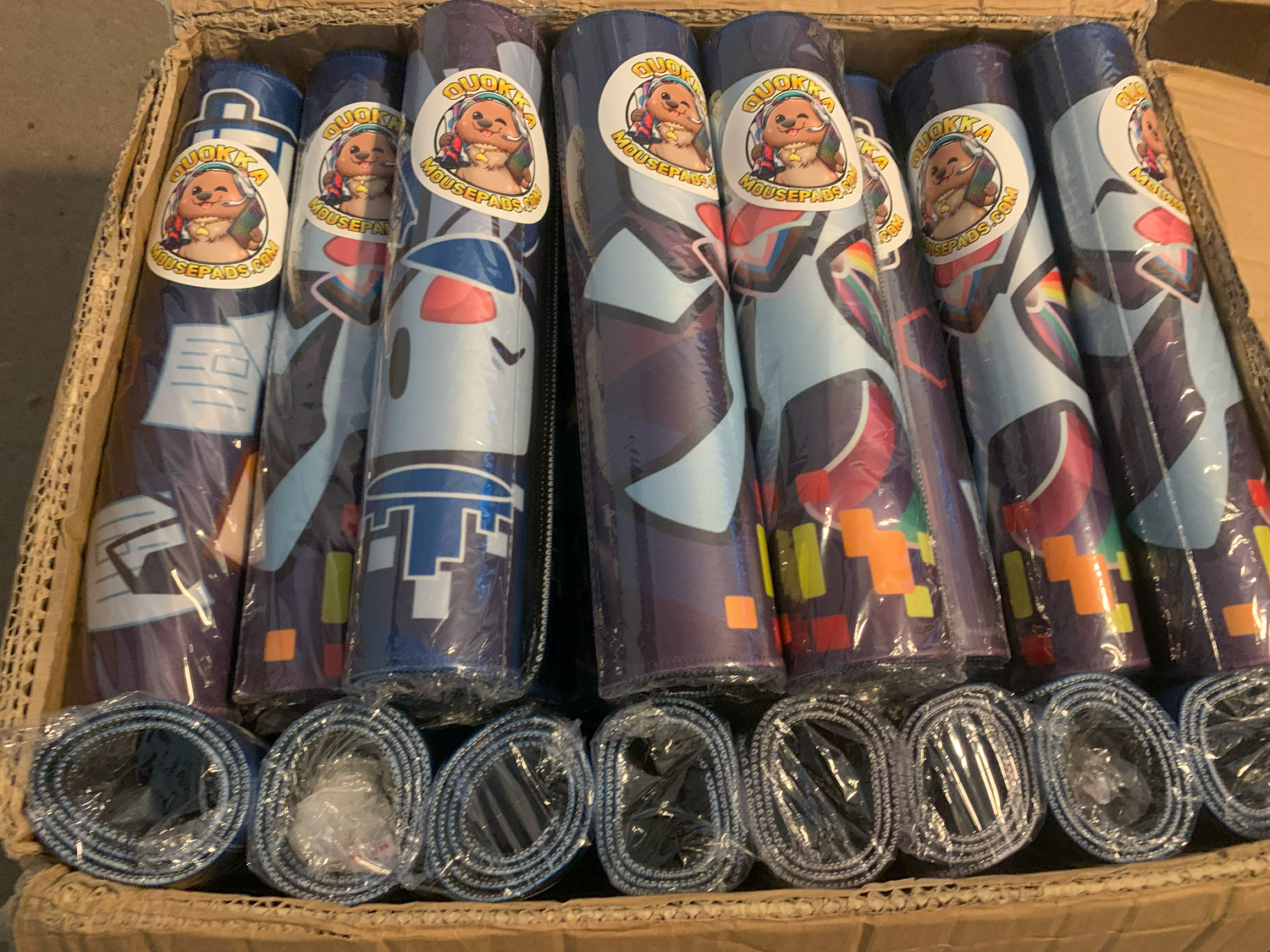 Wholesale deskmats and mousepads
We take pride in being the trusted choice for businesses of all sizes. Our commitment to fulfilling large orders is unmatched because we understand the vital importance it holds for our clients' success.
Wholesale Pricing
Free Shipping

We can ship anywhere in Australia, city or country. Express shipping can very depending on location.

Support Australian charities